Mercedes-Benz unveils the new GLE in Detroit.
January 27 2015, Pierre Laberge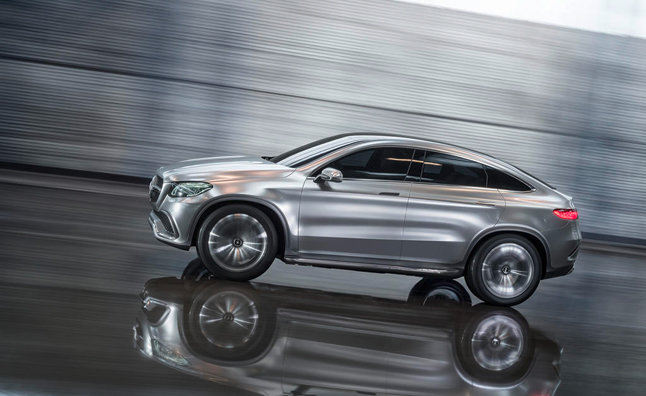 Mercedes-Benz adds a new model to its range with the introduction of the Mercedes-Benz GLE. Unveiled at this month's Detroit International Auto Show, the GLE is a sport utility vehicle with the styling of a coupe that will have the mandate to seduce those who would perhaps turn to a BMW X6.
Visually, the Mercedes-Benz GLE is impressive. It is broad and muscular, but still shows a refined silhouette with rounded body panels and almost-perfect proportions. The front displays the A-Wing design we've seen on other models in Mercedes-Benz' AMG range.
There will be three versions of the Mercedes-Benz GLE. The entry-level model is the GLE 350d with a diesel engine, the GLE 450 AMG and the diabolical GLE 63 AMG S. The latter will be powered by a twin-turbo 5.5-liter V8 engine capable of producing 585 horsepower and 560 lb-ft of torque. The GLE 63 AMG S will be able to reach 100 km/h in 4.2 seconds.
The GLE 350d is meanwhile equipped with a diesel V6 turbo engine developing 255 horsepower and 457 lb-ft of torque. Finally, the GLE 450 AMG will be powered by a twin-turbo V6 good for 362 horsepower and 384 lb-ft of torque. 4Matic all-wheel drive will be standard, while a 7-speed automatic transmission will be offered.
To learn more about Mercedes-Benz' current range of luxury SUVs, contact Mercedes-Benz Ottawa today!