2016 Mercedes-Benz GLE-Class: New name new take on life
June 30 2015,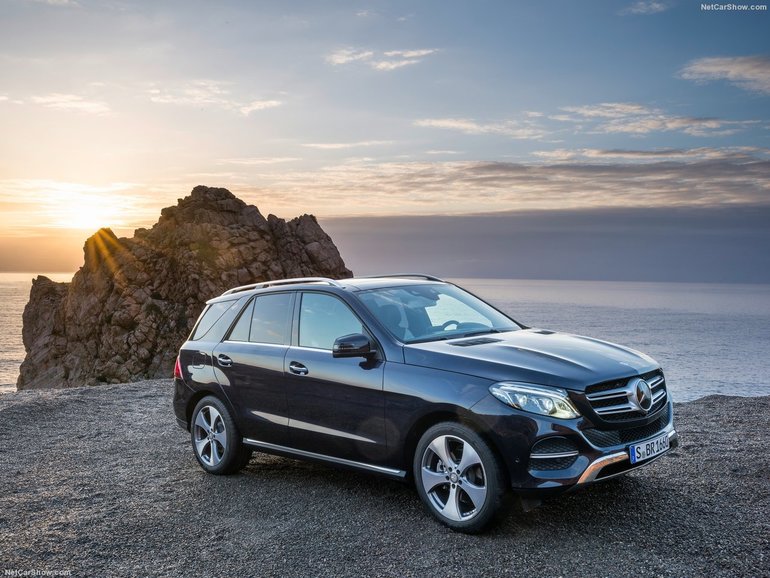 Reinventing oneself is a natural process in life, and nowhere has that been more evident than in the latest reintroduction of the Mercedes-Benz M-Class, now known as the GLE-Class going forward.
Of course, this new Merc SUV changed more than just its name, further proving that a reinvention is about more than cosmetic changes.
For starters, the GLE-Class now features two body styles to choose from: A standard SUV and a coupe. The coupe offers up the same engines and interior amenities, however, the trunk space is cut ever so slightly, and the drive is just that much more dynamic thanks to its more car-like configuration (which was the whole purpose of the coupe body style).
While the lineup of exact engines for North American models have not been fully revealed by Mercedes-Benz as of yet, what we do know is that the brand new 2016 Mercedes-Benz GLE will be available as a GLE 350d diesel and a Mercedes-AMG GLE 63 S.
Transmission choices are a 7G-TRONIC and brand new 9G-TRONIC automatic, and 4MATIC all-wheel drive is standard across all models.
The new Mercedes-Benz GLE will also feature Merc's DYNAMIC SELECT multimode drive program, which allows the driver to choose between Individual, Comfort, Sport, and Sport+ (Snow on non-Mercedes-AMG models). These drive programs change the steering input, throttle response and suspension so the driver of the GLE can truly experience everything the sporty SUV has to offer in all conditions.
There's no denying the redesign of the 2016 Mercedes-Benz GLE Class is a winning set-up. The masculine, oversized front grille coupled with an aggressive in-your-face Mercedes-Benz logo gives the GLE Class some serious presence on the road. In Coupe guise, the GLE has a hint of playfulness thrown in there as the rear curves up ever so slightly, and in the SUV body-style, strong lines and prominent shoulder lines and hood creases catch the observer's attention and hold it. Gone are the boxy days of Merc SUVs, and here to stay are the smooth, sophisticated lines of the modern Benz.
The 2016 Mercedes-Benz GLE-Class also features Merc's latest touchpad HMI system that's a breeze to use and is sure to be as easy to live with as it is fun to tell your friends about. Featuring swipe and pinch actions as you've come accustomed to using on your smartphone and/or tablet, Merc's touchpad is the ideal companion of the onboard entertainment system and navigation.
To find out more about the brand new 2016 Mercedes-Benz GLE-Class, head down to Mercedes-Benz Ottawa today, and don't forget to book an upcoming test drive as they'll be arriving in dealers later on this year.