2020 Mercedes-Benz GLE Reviews are out
December 30 2018,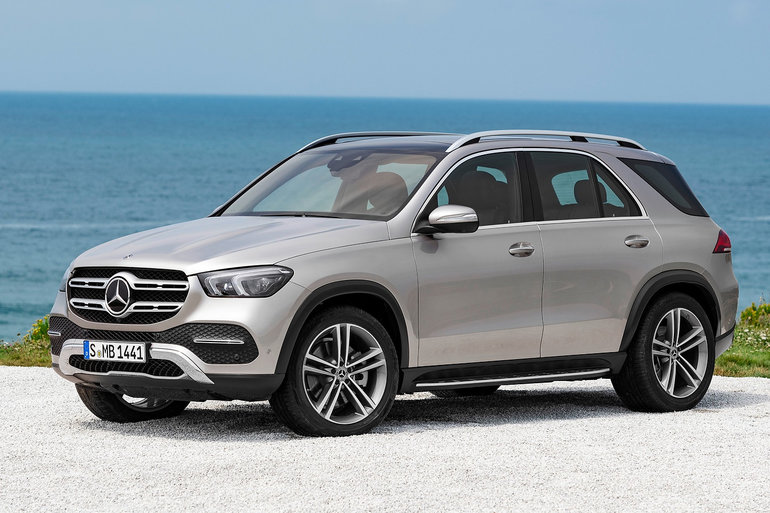 The 2020 Mercedes-Benz GLE is about the set a precedent when it comes to luxury in the mid-size sport utility vehicle segment. With the 2020 Mercedes-Benz GLE, you get the very best of everything including the most recent technological advancements in terms of safety, connectivity, and performance.
Here's what the automotive media had to say about the 2020 Mercedes-Benz GLE.
You'll definitely start asking that Mercedes assistant to do things for you, especially early on when you're unfamiliar with its functions and many menus, or simply busy driving. That Mercedes assistant is so smart, it managed to understand my request to turn off the heated aspect of the massage setting, but keep the massage going
This focus on technology in the new GLE is apparent as soon as you open the door, with the instrument binnacle replaced by a high-definition touchscreen that allows the driver to reconfigure the speedo, tach, and whatever you'd like in between them: phone, GPS, media, or car/trip info. The dials will glow red in Sport mode, and there are various display modes the driver can choose (Classic, Sport and Progressive). But the navi map won't flow over the dials (as on Audi's latest system) or into the centre screen that's physically attached.
Look down in between the seats, and Benz's former rotary knob has been replaced by a touch-sensitive pad and home button, along with handy direct buttons to take you to those common functions noted above, plus camera, vehicle settings, volume scroll wheel, and a customizable hard button that the driver can program to various functions. – Autotrader
---
The wheelbase has been lengthened by 80 mm allowing for an optional third row that's able to accommodate two adults that are up to 180 cm in height. I was unable to verify this claim as none of the test models I drove were equipped with it, and although the cargo area was pretty big, I couldn't see how a third row would be anything but cramped. Some of the provided media pictures told a different story, but there's no better test than actually sitting in them.
Second-row passengers will also benefit from additional leg and headroom and cargo space behind the second row has grown to a sizeable 825 litres.
Having been around since 2011 the previous model was beginning to show its age, even with a mid-cycle update. Nowhere was this more apparent than the interior. The tacked on screen and button-heavy design was ergonomically sound but completely unfashionable.
Screens rule the day and the new GLE has gone fully digital with two gorgeous 12.3-inch displays set side by side in a roofless alcove of sorts. The A-Class was the first to get the new MBUX operating system, and now the GLE has it, and using it is quite frankly a joy. You can swipe, pinch, and poke and it just responds instantly going from your music to your navigation to selecting the new wave massage that slowly works its way down your entire body as you drive blissfully along – Wheels.ca
Contact us today to learn more about the 2020 Mercedes-Benz GLE