A closer look at the Mercedes-Benz van lineup
May 11 2018,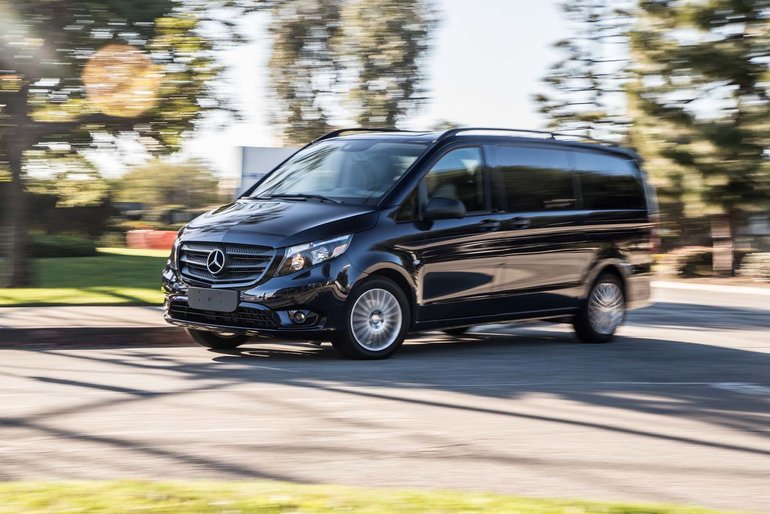 The Mercedes-Benz van lineup stands out on many levels, from refinement to comfort, versatility, and connectivity and safety technology. With the new Mercedes-Benz vans you'll find at Mercedes-Benz Ottawa, you'll also get virtually endless possibilities for customization and personalization.
All this is possible thanks to the many versions that we find in the Mercedes-Benz Sprinter and Metris lineups. The Sprinter, for example, is offered as an entry-level or 4x4 model to tackle any road conditions with confidence.
There are also three possible configurations for the Sprinter and two for the Metris. Let's take a closer look.
Cargo
The Mercedes-Benz Sprinter and Mercedes-Benz Metris Cargo vans are designed for the transport of goods. In the case of the Sprinter, it's possible to obtain several configurations for the height of the roof and the length of the body. In its most spacious version, the height of the cargo space is almost 2 meters (197.6 cm or 77.8 inches) while the length of the box is 492.5 cm. In the case of the Metris, it's possible to get a 126-inch wheelbase out of the gate or opt for the longer, 135-inch wheelbase.
Combi
Combi models are created to transport passengers. In the Metris, you get space for 8 passengers while the Sprinter offers up to 12 seats. Combi models can accommodate your passengers in the absolute comfort worthy of the Mercedes-Benz range. Whether it's a Sprinter or a Metris, your passengers will enjoy amazing silence and suspension that absorbs all imperfections on the road.
Chassis Cab
Chassis Cab models are only available on Mercedes-Benz Sprinter. They offer a host of possible configurations for the owner with their lightweight steel chassis and chassis frame rails.
To learn more about the new Sprinter and the new Metris, contact us today at Mercedes-Benz-Ottawa Downtown.