The 2020 Mercedes-Benz GLE sets the new luxury SUV benchmark
January 31 2019,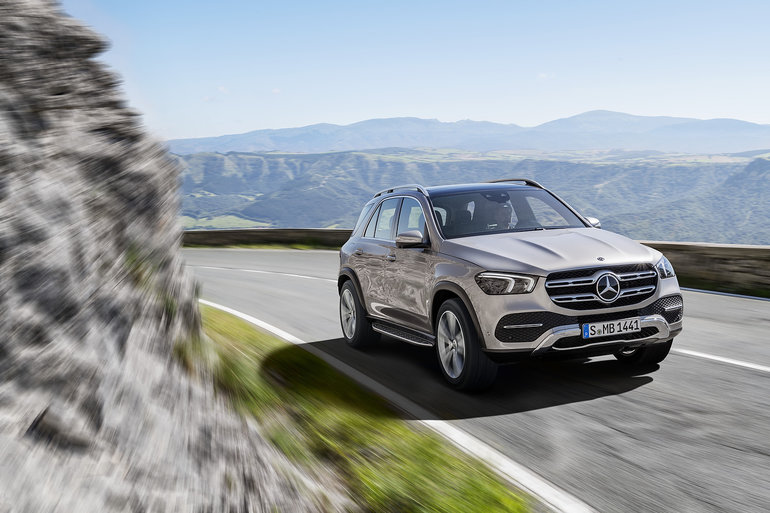 When it comes to buying a luxury mid-size sport utility vehicle, buyers in Canada have a lot of options. Better yet, many of these options are being redesigned this year with the 2020 Mercedes-Benz GLE being one of them.
The new GLE is completely new from the wheels up and features new engine options, a new interior and exterior design that's more modern and upscale than ever before, new technologies and of course the same advanced safety features you expect from a Mercedes-Benz vehicle.
MBUX and two new engines for the 2020 Mercedes-Benz GLE
The Mercedes-Benz GLE offers buyers in Canada two brand new engines starting with a turbocharged four-cylinder mill that delivers 255 horsepower and 273 pound-feet of torque. This engine is paired with a new automatic gearbox designed to be smoother and quieter than ever.
Next up in the GLE engine lineup is a new 3.0-liter twin-turbo inline-six engine that makes 362 horsepower and 369 pound-feet of torque. Available at just 1,600 RPM, the GLE's torque makes it a formidable passer with impressive accelerations off the line as well.
Other new features found inside the Mercedes-Benz GLE include the dual center touchscreens which can be controlled via either a trackpad or a rotary button, heated and cooled cupholders, and of course the new MBUX infotainment system.
This system is both unique and very, very useful. Also found in the new 2019 Mercedes-Benz A-Class, MBUX (Mercedes-Benz User Experience) is a voice-controlled infotainment system with artificial intelligence capabilities that can adapt its settings and features to the driver.
By using advanced voice commands that are designed to be simple and natural, the driver can adjust a wide range of settings just by communicating with MBUX. The system acts essentially as a personal assistant and can even answer questions for you when asked.
These are just some of the features found in the redesigned 2020 Mercedes-Benz GLE. If you'd like to know more about Mercedes-Benz' latest sport utility vehicle, contact us today.