2015 Mercedes-Benz GLK – Quick and Nimble, and Quite Fuel-Efficient
December 31 2014,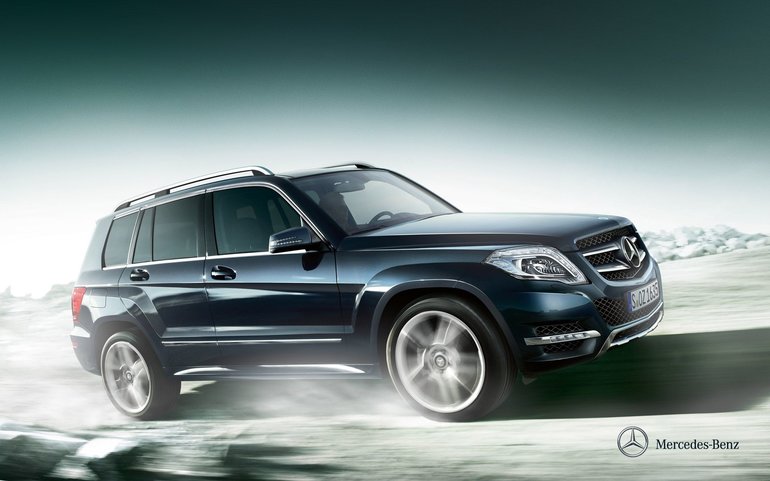 The Mercedes-Benz GLK has been one of the most popular compact SUVs in its class since launching a few years back.
It provides ample interior space, two terrific engine choices that are both fast and fuel-efficient, and an affordable base price that makes it easier than ever to get behind the wheel of a Mercedes-Benz product.
For 2015, the GLK remains basically unchanged, but that shouldn't bother many buyers. The GLK is quite handsome and its exterior does not need to be reviewed quite yet as it still stands proud next to its competition. Its somewhat boxy look has been a hit since the model was introduced, and allows the GLK to immediately stand out on the road. We also like the new headlights that were added in 2013, and the wide stance of the vehicle that makes it look fast and luxurious. If you want an SUV that looks like an SUV, the GLK is a great choice.
Once Mercedes-Benz's entry-level offering, the GLK now sits above the new GLA in the German manufacturer's lineup. Starting at 48 600$, the GLK comes standard with a 2,0-liter, four-cylinder BlueTEC diesel engine that offers 200 horsepower and a whopping 369 lb-ft or torque starting at only 1,600 RPM. With that much torque at low RPM, the GLK 250 BlueTEC simply flies off the line, and passing is a breeze. It can reach 100 km/h in only 8.0 seconds while being quite efficient with an average consumption of 9.6 liters per 100 kilometers in the city, and 7.0 liters per 100 kilometers on the highway.
If you prefer a standard engine, then the GLK 350, starting at 50,700$, might be the better option. Powered by a 3.5-liter V6 engine delivering 302 hp and 273 lb-ft of torque, it reaches 100 km/h in only 6.5 seconds. It can also tow up to 1,588 kg, like the GLK 250 BlueTEC. Each model comes standard with Mercedes-Benz's very capable 4Matic all-wheel drive system.
Behind the wheel of the 2015 Mercedes-Benz GLK, the driver will feel in control. In terms of handling, the GLK is nimble and agile, both in the city or when driving fast on a winding road. The SUV feels very solid, and vibrations are non-existent. Over rough roads, the GLK remains stable and filters bumps and potholes very well, while always being silent. The seats are typical Mercedes-Benz which means they are firm and very supportive, and remain comfortable even after driving long distances.
Come in to Mercedes-Benz Ottawa today and drive the new 2015 Mercedes-Benz GLK!