2016 Mercedes-AMG GT S: Because #racecar
July 24 2015, Mierins Automotive Group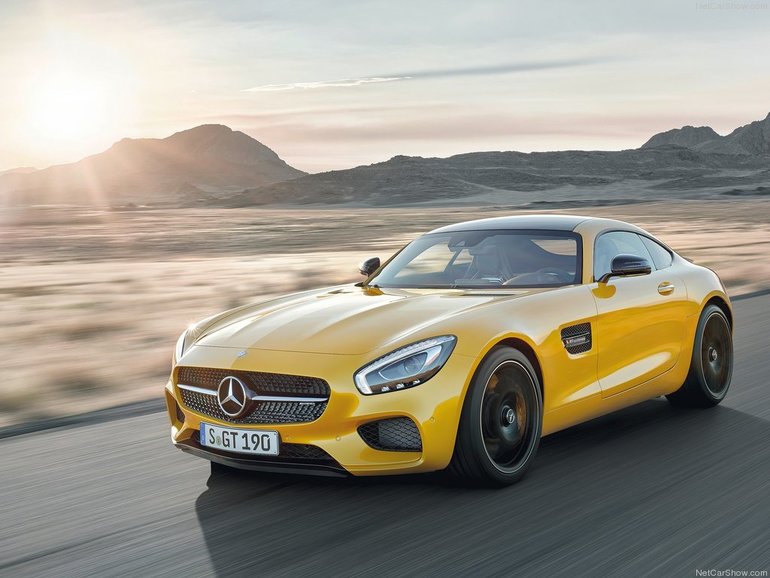 If it's exclusivity and prestige you're after -- plus a rather ludicrous amount of power -- then you'll want to look no further than the brand new 2016 Mercedes-AMG GT S.
There's a great deal of beauty in power, and the Mercedes-AMG GT S coupe has both in spades. Engineers in Affalterbach developed the brand new AMG 4.0L V8 biturbo engine that powers this beast with 503 horsepower and 479 lb-ft of torque. A 7-speed AMG SPEEDSHIFT DCT transmission keeps it all in check as it rockets out the rear wheels and sees the GT S propel from 0-100 km/h in just 3.8 seconds.
Mercedes is passionate about its products, and when it comes to AMG that passion shines through like none other. The Mercedes-AMG GT S is a shining example of everything the German company stands for in both performance and dynamism.
Loaded with AMG goodies such as an AMG Performance Exhaust system, AMG Ride Control, AMG performance steering wheel, AMG Performance Seats, and high-quality Nappa leather upholstery the Mercedes-AMG GT S has the goods to go with the guts, as they say.
It's not all about speed and go-fast-bits, either. The 2016 Mercedes-AMG GT S is also equipped with all the latest safety features from Merc, such as collision prevention assist plus, adaptive braking technology, parktronic, blind spot assist and a rearview camera. Because if you're going to go quickly, you need to do it safely and Mercedes-Benz knows this.
If nothing else (and you're well aware there's so much more to it), the Mercedes-AMG GT S looks absolutely stunning. The two-door coupe features Merc's aggressive front end with LED headlights and a massive silver star symbol that's sure to intimidate anything and anyone on the road.
Seating is for two inside, but those two will be supremely comfortable and secure, even on the track. AMG stitched leather can be found on the shifter, as can Mercedes' brand new touch trackpad and HMI system, both of which work extremely well. You will not be at all disappointed with your time either as a driver or passenger in the Mercedes-AMG GT S – though we highly recommend getting behind the AMG steering wheel. It's an experience that's not to be missed.
To find out more about the gorgeously designed and brutish 2016 Mercedes-AMG GT S, make sure you head to Mercedes-Benz Ottawa to speak with on of our experts. And make sure you book a test drive, too.