2018 Mercedes-Benz C-Class
December 31 2017,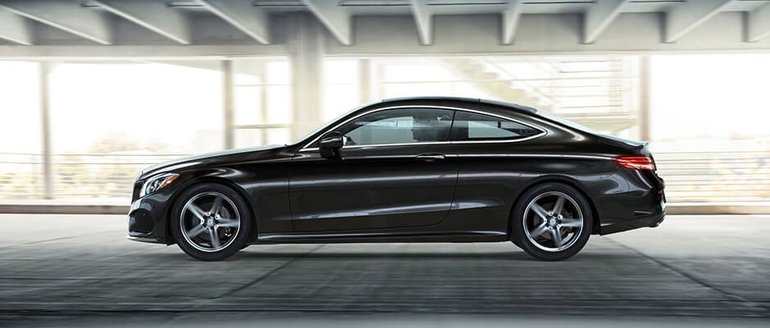 A premium car doesn't have to sacrifice performance and handling to the benefit of luxury - it can actually do both and do it well. The Mercedes-Benz C-Class embodies the concept by offering a quality ride with plenty of spirit.
Whether you want the added utility of the four-door sedan and of the station wagon versions or the zealous demeanour of the coupe and cabriolet versions, there's a C-Class to match your personality. With a price tag starting at $44,700 for a sophisticated Silver Star-branded vehicle, luxury is more accessible than you had imagined.
Though the car remains virtually unchanged from the previous year, it has received a few subtle upgrades, including the new 9G-Tronic automatic transmission, replacing the former seven-speed transmission. The new box is teamed with the 2.0-liter turbocharged engine rated at 241 horsepower and 273 lb-ft of torque. It comes standard with the all-wheel-drive 4MATIC system on all four versions of the C300.
Three AMG trim levels of the C-Class are offered as well, the AMG C43 with a 3.0-liter V6 engine with a rated output of 362 horsepower and 384 lb-ft of torque, and the famous AMG C63 equipped with a 469-hp and 479 lb-ft of torque 4.0L V8 powerhouse.
Finally, the C63 S tops the lineup with the same V8 tuned to produce over 500 horsepower and lb-ft of torque. This epitome of sport and refinement is equipped with a seven-speed performance transmission. This C-Class is undeniably one of the most exciting luxury models out there.
The sportier trims also receive a dedicated performance 4MATIC system
The exterior of the C-Class sports elegant and dramatic lines, starting at the belted front grille decorated with a massive star badge, all the way to the back, ending on a sophisticated tail, underlined by a double exhaust. The inside of the car is equally attractive with black wood panelling and aviation-inspired chrome air ducts. A choice of surfaces is offered, including carbon fibre. The cascading console creates an elegant transition between the centre stack and the gear selector, crowned with an infotainment screen and decorated with an analogue clock at its centre.
Tighter space both for passengers and cargo is to be expected in the two-door coupe and cabriolet versions, focusing instead on the fun factor. The sedan and the station wagon offer an excellent alternative to sit up to five passengers.
Visit us at Mercedes-Benz Ottawa to discover all the luxury and sophistication of the 2018 Mercedes-Benz C-Class and Mercedes-AMG C43 and 63. If you are on the market for a model that's both exciting and the very definition of luxury, this is it.