2018 Mercedes-Benz Metris: practical and versatile
May 11 2018,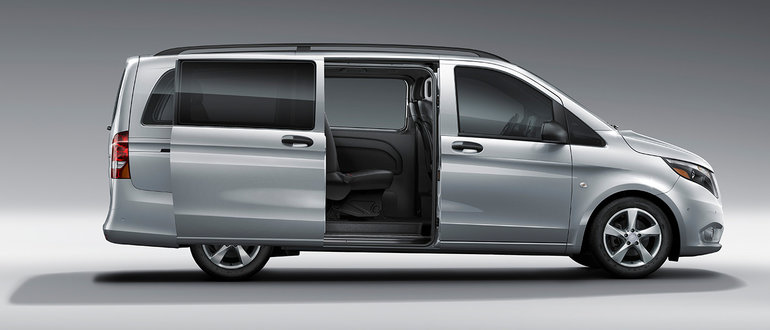 Introduced to the Canadian market two years ago, the 2018 Mercedes-Benz Metris is a mid-size van targeted at owners with larger than average transportation needs, but who also do not need something as big as a Sprinter. The Metris is more agile in the city while being more affordable and fuel efficient.
The new Metris is available starting at $ 34,500 in the 126-inch wheelbase version, while the 135-inch Metris with the longer wheelbase is available starting at $ 35,500. In both cases, it's possible to obtain the Metris in Cargo (freight transport) or Combi (passenger transport) versions.
An economical turbo engine.
The 2018 Mercedes-Benz Metris is powered by a 2.0-liter turbo four-cylinder engine developing 208 horsepower and 258 lb-ft of torque. This engine transmits power to the rear wheels through a seven-speed automatic transmission. The Metris is particularly fuel-efficient with this turbo engine and can even be equipped with a start/stop feature that cuts off engine power when the vehicle is stationary. Combine this with maintenance intervals of up to 25,000 kilometers and you have a very affordable van to own.
The cargo area can reach 5,640 liters while the payload is 1,135 kg or 2,502 pounds. It's therefore possible to transport everything you want to transport in the new Metris. If you opt for the Combi version, you can accommodate up to 8 passengers.
The new 2018 Mercedes-Benz Metris offers an impressive level of agility despite its size. Mercedes-Benz engineers have worked very hard to reduce the turning radius to make it easier to get around the city.
To learn more about the new Metris, contact us today at Mercedes-Benz Ottawa Downtown.