A new Mercedes-AMG 53 4Matic series introduced in Detroit
January 31 2018,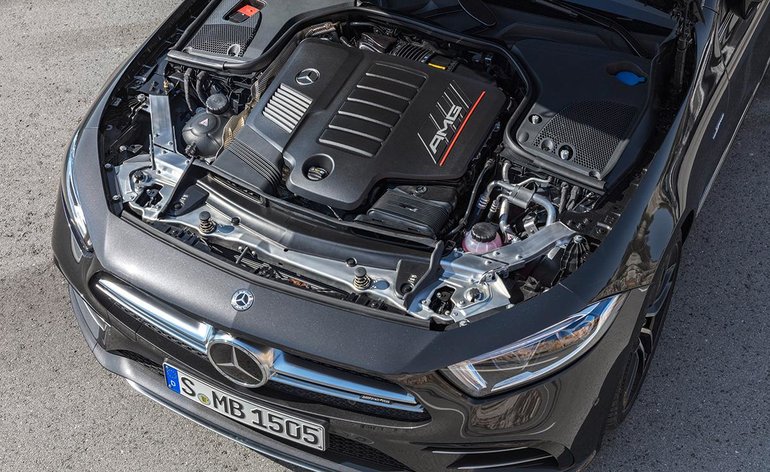 Mercedes-Benz took advantage of the North American International Auto Show in Detroit held a few weeks ago to introduce the new Mercedes-AMG 53 Series. The 53 models will be added to the CLS, E Class Coupe and E Class Cabriolet ranges later this year.
With outstanding performance and breathtaking style, the new Mercedes-AMG 53 variants will be able to satisfy buyers who want to stand out on the road.
More powerful engines standard on Mercedes-AMG 53 vehicles
Mercedes-AMG vehicles are currently available in versions 43, 63 and 63 S. As you can guess, the new Mercedes-AMG 53 will be positioned between the 43 and 63 models, but will for the moment be exclusive to CLS, E-Class Coupe and Class E Cabriolet lineups.
These three models offer a little something more when it comes to design and refinement, and the introduction of the 53 family will enhance this distinct personality.
Each model will be powered by an in-line twin-turbo 3.0-liter six-cylinder engine that delivers 429 horsepower and 384 lb-ft of torque. That's about 60 horsepower more than the engines that power the Mercedes-AMG 43 models.
In addition, the 53 models will get a system called EQ Boost which is in fact an alternator that can temporarily develop 21 horsepower and 184 lb-ft of torque in addition to powering the 48-volt on-board electronic system. A nine-speed automatic transmission and 4Matic + AMG AWD system will also be standard.
Visually, the models will have a more aggressive style including an exclusive aerodynamic package. A more aggressive sound coming out of the exhaust systems is also to be expected. With the AMG 53 models, Mercedes-AMG distinguishes even more its new CLS, E-Class Coupe and E-Class Cabriolet.
"With the new 53-series models we are extending our portfolio in a first step towards a hybridised future with a leading-edge combination of sporty design, performance and efficiency. The basis for this is a contemporary drive configuration in the form of a six-cylinder in-line engine with electric auxiliary compressor, EQ Boost starter-alternator and 48 V on-board electrical system. The very spontaneous response to accelerator pedal input, the precision and the design focusing on driving dynamics are hallmark features of AMG. As such we are providing an additional lifestyle-oriented customer group with a further attractive offering from Affalterbach," explains Tobias Moers, Chairman of the Board of Management of Mercedes-AMG GmbH.
To learn more about the brand new Mercedes-AMG 53 lineup, contact us today at Mercedes-Benz Ottawa Downtown!