Mercedes-AMG GLC 63 S 4Matic +: High-Performance Versatility
June 24 2019,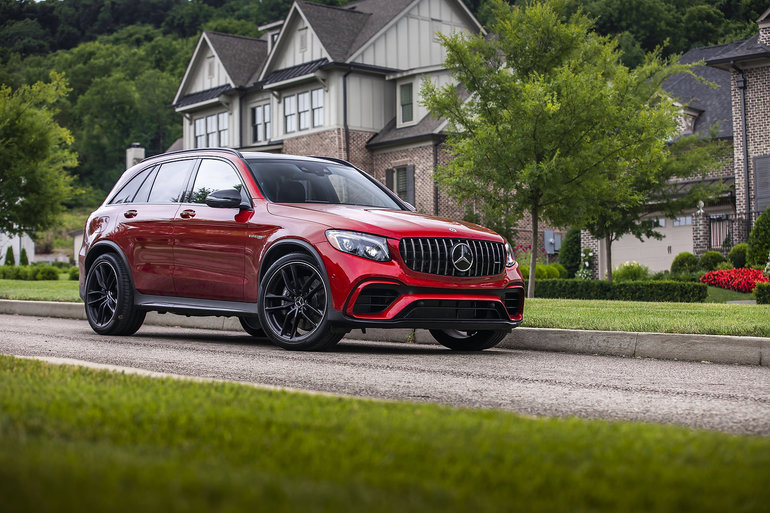 There are few vehicles sold today that can compete when it comes to personality with Mercedes-AMG products. With an engine sound that will give you goosebumps, very powerful engines, and confident performance in both a straight line and in the corners, Mercedes-AMG vehicles are perfect for thrill seekers. That being said, don't think that you have to resign yourself to driving a two-door coupe or convertible to get the most out of a Mercedes-AMG product.
The perfect example is the Mercedes-AMG GLC 63 S introduced on the market this year. It's one of the most powerful and fastest sport utility vehicles in the world, without a doubt thanks to a hand-built 4.0-liter V8 twin-turbo engine that develops 503 horsepower and 516 lb-ft of torque. Paired with a 9-speed automatic transmission, the GLC 63 reaches 100 km/h in just 3.8 seconds which is faster than a Porsche Macan Turbo, an Audi SQ5 or an Alfa Romeo Stelvio Quadrifoglio. Offered from just over $ 90,000, the GLC 63 is unquestionably one of the most powerful SUVs in the world and certainly the one offering the best price/performance ratio in the world.
Despite its undeniable sporty side, the GLC 63 AMG is still practical and versatile. It offers between 550 and 1,600 liters of cargo space like all other Mercedes-Benz GLC models and the same space in the cockpit as well.
It also offers a wide range of colors both inside and out, as well as several customization options. You can make your Mercedes-AMG GLC your very own thanks to a range of options and accessories, but regardless of what you go with you will get a vehicle that certainly stands out.
The GLC may inch close to $100,000, but its acceleration and the sound of its engine can compete with many exotic cars for a quarter of the price. For more information, visit us today at Mercedes-Benz Ottawa!