Mercedes-Benz C-Class vs BMW 3 Series: One is more modern than the other
August 31 2018,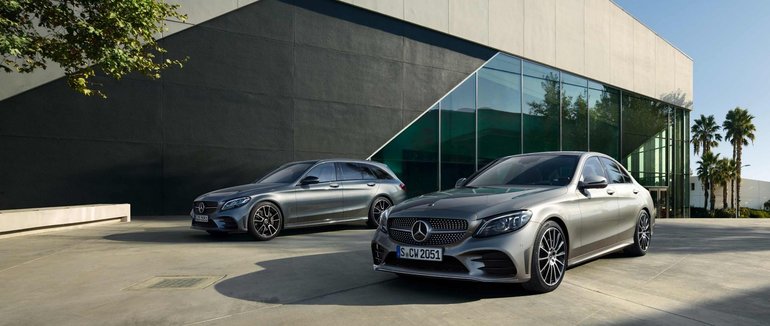 The Mercedes-Benz C-Class is an excessively modern car with a state-of-the-art cockpit, modern engines and a plush interior. For its part, the BMW 3 Series is the compact luxury car queen. Everyone knows it and for a long time it was the benchmark in the segment.
Times seem to have changed. The Mercedes-Benz C-Class dominated the 3 Series in terms of sales in Canada in 2017. There are several reasons for this success, but first and foremost, the BMW 3 Series is far from a bad car. It's the opposite in fact. It has only been overtaken by a car that offers more versatility and more refined engines.
The Mercedes-Benz C-Class is more spacious
The C-Class is a compact sedan that offers plenty of space. Its trunk, for example, offers 435 liters of cargo space. The 3 Series' doesn't do better than 370 liters.
The C-Class offers more powerful engines
With the Mercedes-Benz C-Class, we are entitled to an entry-level engine that delivers 255 horsepower and 273 lb-ft of torque from a 2.0-liter, four-cylinder turbocharged unit. The BMW 3 Series also features a turbocharged four-cylinder, but the latter delivers 248 horsepower.
Then comes a 3.0-liter twin-turbo V6 in the Mercedes-AMG C43 that develops 385 horsepower and 384 lb-ft of torque. The comparable engine at BMW cannot do better than 320 horsepower in the 340i. The C-Class has a 9-speed gearbox while the 3 Series offers 8 gears. All of this is because the Mercedes-Benz C-Class is simply more modern than the 3 Series.
To learn more about the new Mercedes-Benz C-Class, contact us today at Mercedes-Benz Ottawa Downtown!