Mercedes-Benz electrifies the Frankfurt Motor Show
September 30 2017,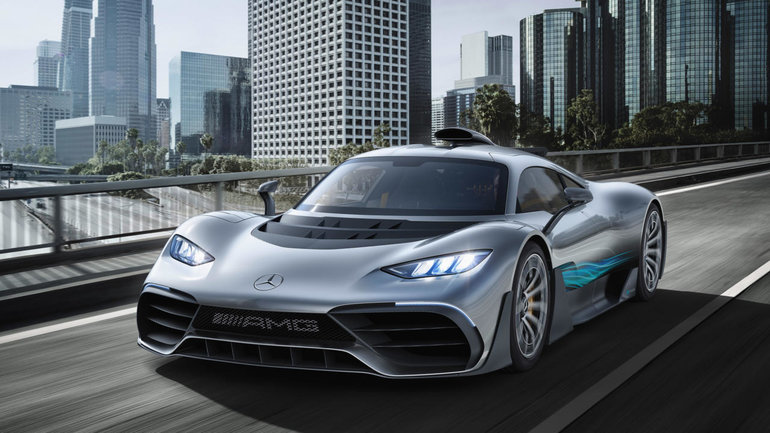 The Frankfurt International Auto Show officially launched the car show season a few weeks ago. One of the most important car shows of the year, the Frankfurt event is also the place where German manufacturers are most active.
For example, this year, Mercedes-Benz unveiled two impressive electric concepts that prove that the future of the brand is just as brilliant as its current situation.
Mercedes-Benz EQ A Concept
The Frankfurt Motor Show, was the world premiere of the brand new Mercedes-Benz EQ A concept, a small city car that will be part of the Mercedes-Benz EQ range as its name suggests. This lineup will encompass every electrified vehicle offered by Mercedes-Benz.
As far as the EQ A is concerned, one notices first of all the illuminated grille which changes color according to the state of charge of the car. Its 100% electric motor will allow to travel about 400 kilometers with a full charge.
Mercedes-AMG Project ONE
The Mercedes-AMG Project One was undoubtedly the star of the Frankfurt International Auto Show. A very exclusive model and limited to only 300 units, the Mercedes-AMG is essentially a Formula 1 for the road.
It is powered by a turbocharged 1.6-liter V6 engine paired with four electric motors for a total output of 1,000 horsepower! This engine allows the Project One to reach 100 km/h in just 2.5 seconds while 200 km/h is reached in less than 6.0 seconds. The maximum power is set at 350 km/h.
In addition to its phenomenal power, the Mercedes-AMG Project One is able to travel 25 kilometers without using a single drop of fuel.
In addition to the EQ A and Project One, Mercedes-Benz introduced several other models at the Frankfurt Motor Show such as the hydrogen-powered GLC and the Mercedes-Benz S 560e that features an electric engine.
No doubt about it, Mercedes-Benz is leading the way when it comes to electrified luxury vehicles, and we can't wait to see what the German automaker has planned next.
To find out more about the current Mercedes-Benz range of vehicles, contact us today at Mercedes-Benz Ottawa!