Mercedes-Benz showcases new 2019 C-Class coupe and convertible in New York
March 30 2018,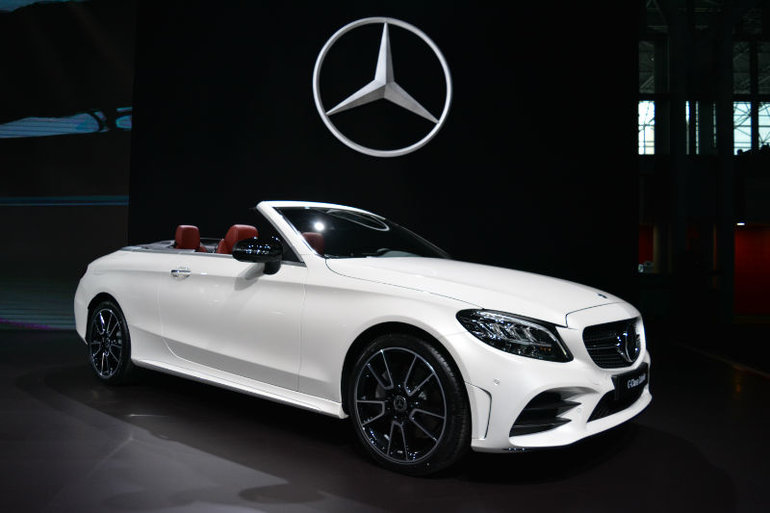 Mercedes-Benz was busy at the New York International Auto Show this year. Indeed, after unveiling its brand new four-door Mercedes-AMG GT Coupe for the first time in North American, the German automaker introduced the cabriolet and coupe versions of its new 2019 Mercedes-Benz C-Class. The sedan and wagon models were introduced at the Geneva Motor Show at the beginning of the month.
The 2019 Mercedes-Benz C 300 4Matic and the Mercedes-AMG C 43 4Matic in New York
Mercedes-Benz unveiled the C 300 and C 43 AMG convertibles and coupes at the Jacob Javits Center in New York this week. Both models will be equipped with 4Matic AWD as standard. In the case of the C 300 4Matic, a 2.0-liter turbocharged four-cylinder engine developing 255 horsepower will be found under the hood. This engine adds 14 horsepower compared to the C 300's previous engine, and it also develops 273 lb-ft of torque.
As for the Mercedes-AMG C 43 4Matic, it receives a 3.0-liter V6 twin turbo engine developing 385 horsepower, 23 more than the current C 43. The torque is an impressive 384 lb-ft. As the Mercedes-AMG C 43 4Matic is designed to deliver sportier, more dynamic performance, its 4Matic AWD system offers 31% front and 69% rear distribution. The C 300 separates the torque 45/55 between the front and rear axles. In both cases, you get a rear-biased drive with the stability of all-wheel drive. That means you can have a lot of fun out on the road while never having to worry about winter road conditions.
With the C 43 Coupe, it will be possible to reach 100 km/h in just 4.7 seconds. With the convertible, the sprint up to 100 km/h will be completed in 4.8 seconds. These engines are also found in the sedan and wagons versions of the new 2019 C-Class unveiled in Geneva a few weeks ago.
The new 2019 Mercedes-Benz C-Class will arrive in Canada this summer.