The next Mercedes-Benz E-Class may be a partially autonomous vehicle
June 30 2015,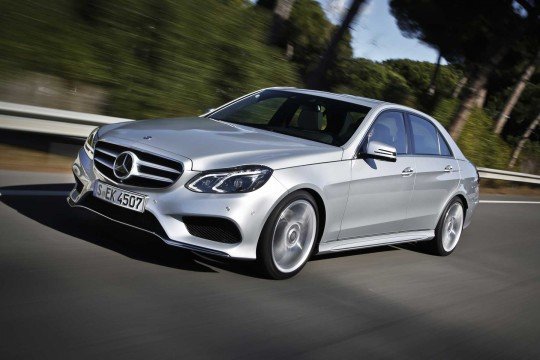 According to The Detroit Bureau, Mercedes-Benz may be planning to integrate a range of autonomous driving technologies within the next Mercedes-Benz E-Class.
The next generation of the E-Class, which could launch in 2016 at the Detroit Auto Show, would offer self-driving capabilities on the highway as well as at low speeds, while also being able to follow surrounding traffic through auto-brake and auto-accelerate systems.
The current Mercedes-Benz E-Class offers lane prevention systems which automatically adjust the vehicle's steering in order to keep the vehicle in the correct lane along with pedestrian detection. There is also Mercedes-Benz' patented PRE-SAFE system, as well as cross-traffic detection. In other words, there are plenty of safety systems on the Mercedes-Benz E-Class, but the next generation, along with the eventually next-gen Mercedes-Benz S-Class, seem to want to push the envelope even further.
Mercedes-Benz has already unveiled its own autonomous vehicle, the F 015, which proves that the German manufacturer certainly knows how to develop self-driving vehicles. It remains to be seen now how much of this technology will find its way into Mercedes-Benz' next-generation midsize sedan.
In the meantime, contact Mercedes-Benz Ottawa today to learn more about the current 2015 E-Class which offers an unrivaled blend of comfort, performance, safety and technology.