Two New Mercedes-Benz Models Unveiled in Los Angeles
November 30 2015,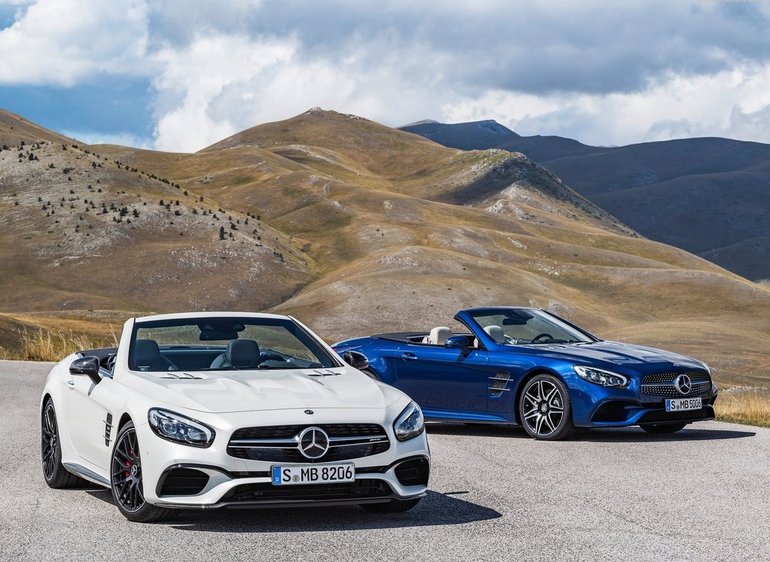 Mercedes-Benz was certainly quite busy at the Los Angeles Auto Show last week, unveiling two high-end models that are sure to please those looking for the utmost refinement. The first, the 2017 Mercedes-Benz SL, certainly stole the show, but the new GLS, the biggest SUV in the automaker's range, also has a lot to offer.
Mercedes-Benz is revamping its entire range when it comes to convertibles. Soon, there will be a new SLK, and at the last Frankfurt Auto Show there was a new S-Class convertible. In Los Angeles, we witnessed the 2017 SL.
The new SL will offer four versions powered by four engines developing between 362 horsepower and 621 in the diabolical SL65 AMG. Visually, the SL is sleeker and now better aligned with the rest of the Mercedes-Benz lineup. It also adds a host of new technologies in terms of connectivity and safety.
The GLS also features a new design. The new name also reflects a shift in naming strategy at Mercedes-Benz as the "S" at the end of the GLS means this is the most upscale SUV in the range (notwithstanding the G-Class). The GLE comes after and then the GLC, which replaced the current GLK.
A few esthetic changes both inside and out differentiate the GLS from the GL. To learn more, contact us today at Mercedes-Benz Ottawa